We have strong engineering design capabilities in product development, production process design, product assembly, and metal vowin.cn/' target='_blank'>mold design and manufacturing. We can provide vowin.cn/' target='_blank'>rapid prototype and model making services according to customer requirements.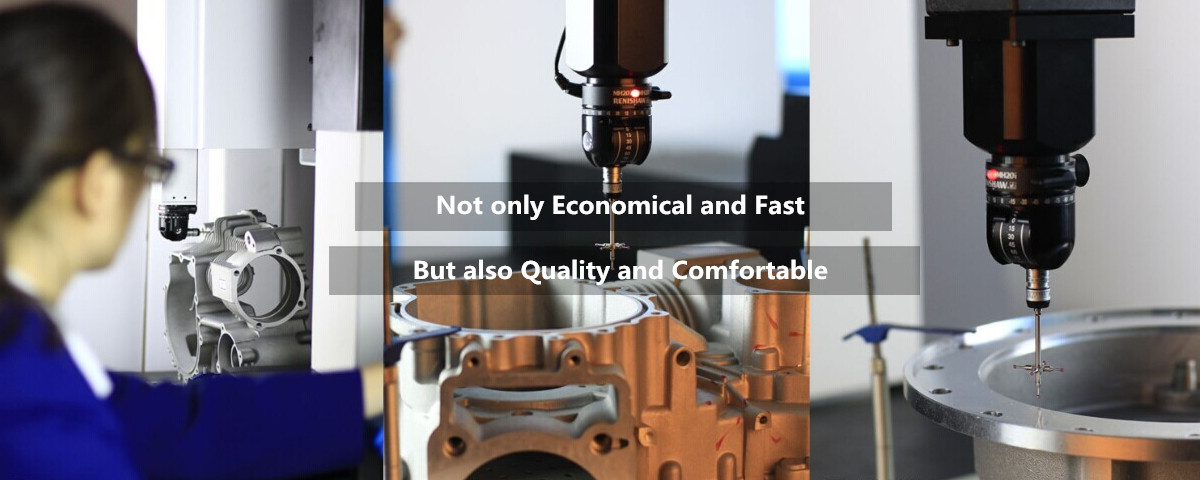 Why choose aluminum as a mold?
Aluminum has a reputation as the material of choice for prototypes and short-term production. Over the past few decades, the pressure to shorten the cycle time for manufacturing molds and molded parts has raised the level of interest to a new level.
Under the right conditions, aluminum is also an excellent choice for long-term production.
Cutting speed is faster than steel
Faster delivery time
Cheaper
Cooling speed is 5 times faster than P20 steel
Faster cycle times
Flatter part
"Rapid processing, rapid mold customization"
Low-volume production using aluminum alloy molds
At our factory, with orders for more than 100 pieces, we will implement fast aluminum alloy molds, plastics and die casting. Materials can be plastic and metal. We can customize fast molds for various plastic products according to customer requirements, such as sandblasting, texture, painting, plating and other different surface treatments. We can make the mold life reach 5k to 100k or higher. Therefore, if you have any project and you only need 100 or 100 parts, you are welcome to contact us for a quote.

What to choose for a quick mold?
Fast tooling is a way to simplify the structure of the tooling, enabling low cost and short lead times. It is based on low demand and is often used in the field of rapid injection molding. Our plant produces its own 7075 aluminum (the mold can be textured) and hardened P20 tool steel quick molds for making cavities, cores and ejector plates. They are then installed into a master unit mold (MUD-based system) with standard tool parts to produce injection-molded parts.
Fast mold compared to traditional mold?
Aluminum molds provide low cost durable are pertinent for low-volume production of prototypes and provides a low-cost solution with minimum lead times as compared to contemporary production mold techniques. For fast molds, we are usually 30-50% cheaper than complete production molds, and lead times are shortened by 40-60% compared to traditional molds. Generally, we are able to move from the initial DFM design to mold manufacturing, mold flow analysis and initial samples in approximately 5 to 28 days (depending on product complexity and tool capabilities). Our expertise in rapid manufacturing has really reduced the amount of time and cost of producing prototypes!
What metal materials are used for rapid processing?
We use aluminum, P20, NAK80, and S136 steel to make our molds, which can be run in a standard injection molding machine to produce low-volume production-quality parts. These molds are usually available in more than 5000 to 100,000 units (depending on the mold steel type, prototype material, and mold function).
If the part requires a normal surface finish, we use aluminum or P20 steel in the injection molding process.
If a glossy or transparent surface is required, the mold material will consist of NAK80 or S136, which are types of polished steel.
Fast processing time is much shorter than traditional molds
Rapid processing costs are much lower than traditional molds.
The challenge of rapid prototyping mold
Die life is shorter than traditional production quantities
Tolerances are wider than traditional tools.
Rapid prototyping is an innovative technology that can produce objects with complex geometric shapes directly from mathematical models of objects made on 3D CAD systems in just a few hours.
We provide rapid prototyping (using photo-curing, laser sintering, 3D printing technology) services, produce silicone molds, researches and develop new materials to obtain prototypes with excellent surface quality, and achieves detailed and similar functional characteristics of prototypes of finished materials Perfect reproduction.
"We maintain long-term business relationships with many well-known international brand customers, and have established mutual trust and friendly relations."